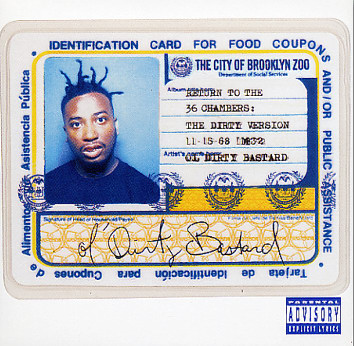 Why do they call him the Ol Dirty Bastard? Because there's no father to his style.
Busta Rhymes (who had been around forever, even before this dropped, with Leaders Of The New School... who were a relatively unknown part of the Native Tongues) commented that he never quite understood how to make an album with his wild rhyming style until he heard this. He would subsequently release a string of platinum albums. 
That was not what ODB was after. He was after some blood. Whether it was period blood, or bustin' yr fucking ass, some blood. RZA really contured beats to snugly fit Osirus' obtuse style, and Big Baby Jesus did whatever he wanted. Probably one of the most true to himself artists that American music has seen, whether you like it or not.